I'm back today with Sherwin-Williams Color of the Month. For February, it is Acacia Haze. This one has a greyish-greenish tone to it. Sherwin-Williams says, "Blurring the line between pastel and neutral, Acacia Haze calms and soothes like a gentle whisper. It's an ideal color for bedrooms, reading nooks and other cherished retreats."
Here are a couple of accents colors Sherwin-Williams chose to go with Acacia Haze. I really like the Rojo Dust. It's so pretty!
It coordinates well with these other gray tones.
I like it in the picture below. It looks great with the farmhouse looks, but works well with other styles too.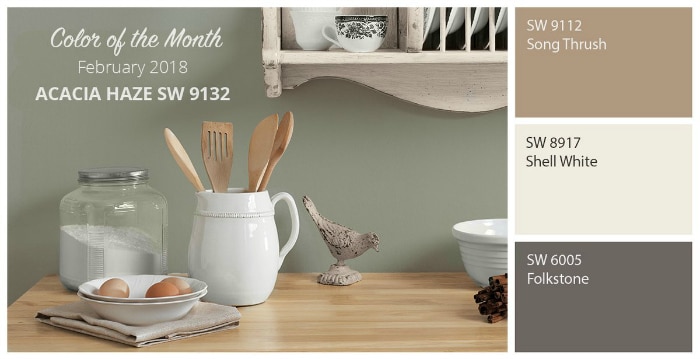 Here you can see the green tone in it. I would think the color would depend on the light in the room and the other colors you put it with.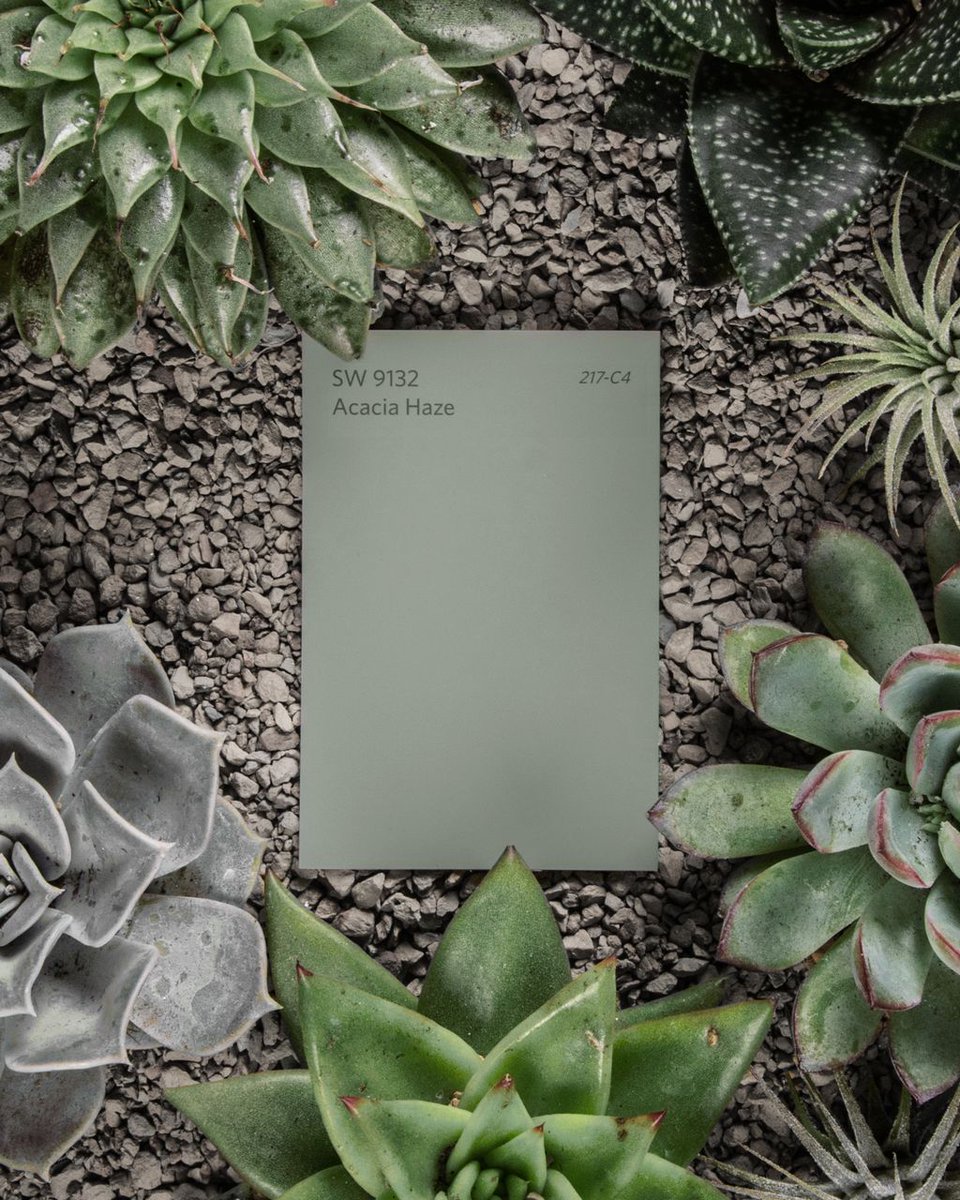 What do you think? Would you use this in a room in your house? What style do you think it you look great with? Hope you have a great week!