Good morning! Do you collect seashells like I do? Last week I showed you my new storage box I made for my collection.
I also made a seashell mobile to hang in my yard.
I've used them quite a bit in my decorating too!
I even made a seashell garland!
So what else can you make? I found some more ideas around the internet.
Shells can help keep your houseplants happy. By placing seashells on top of the soil, they helps to keep the moisture in the flower pot.
Of course, you can also decorate your flower pot.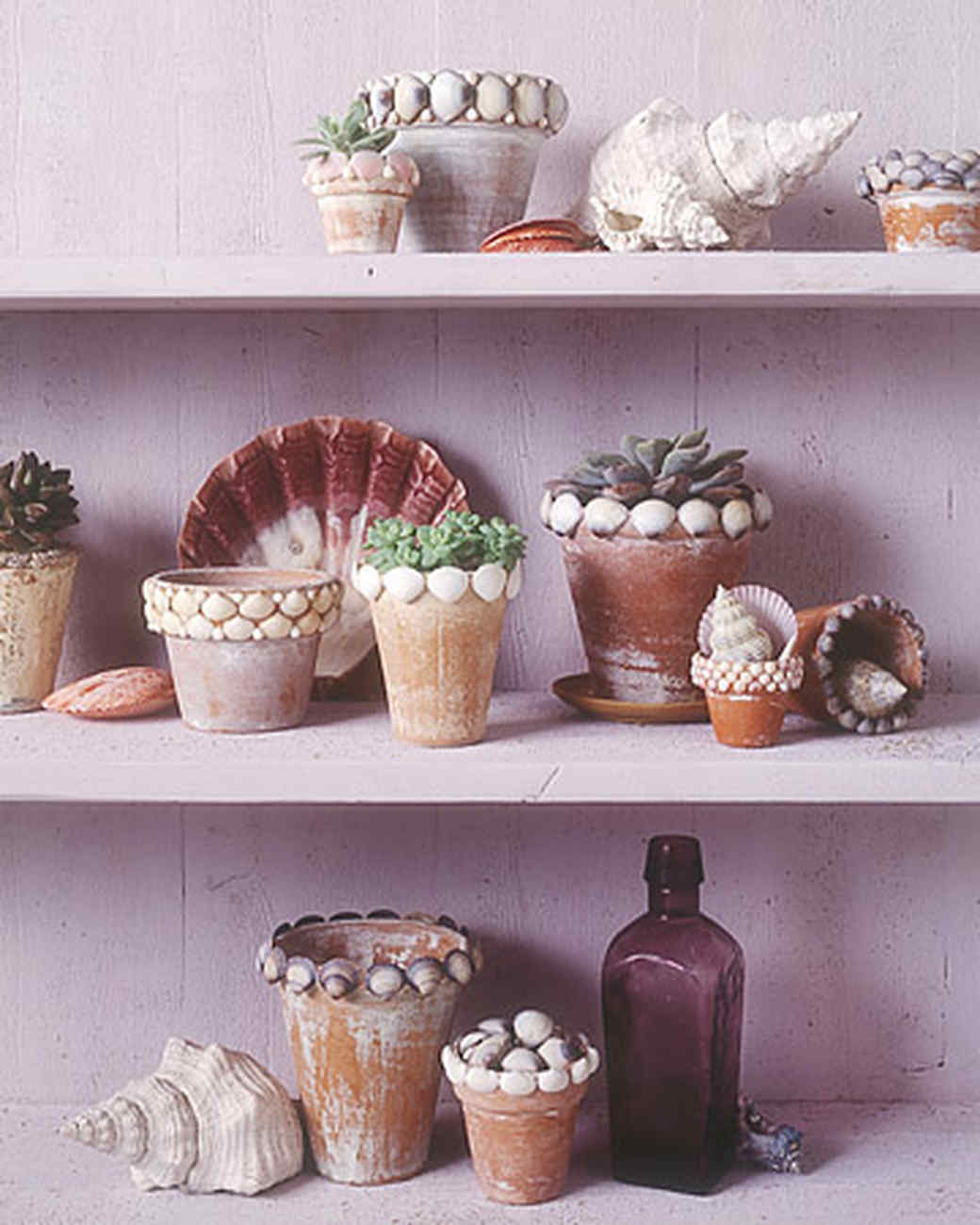 Deep shells are perfect for planting succulents in. These are the cutest!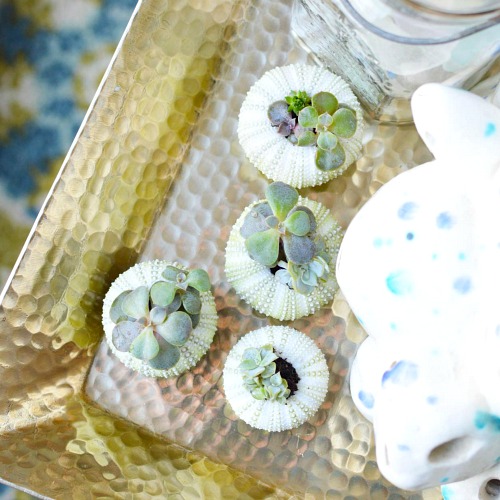 How about using a large open shell to hold your little items next to your bed? I love the gold on these!
This is so simple, I don't know why I haven't thought of it! A nightlight!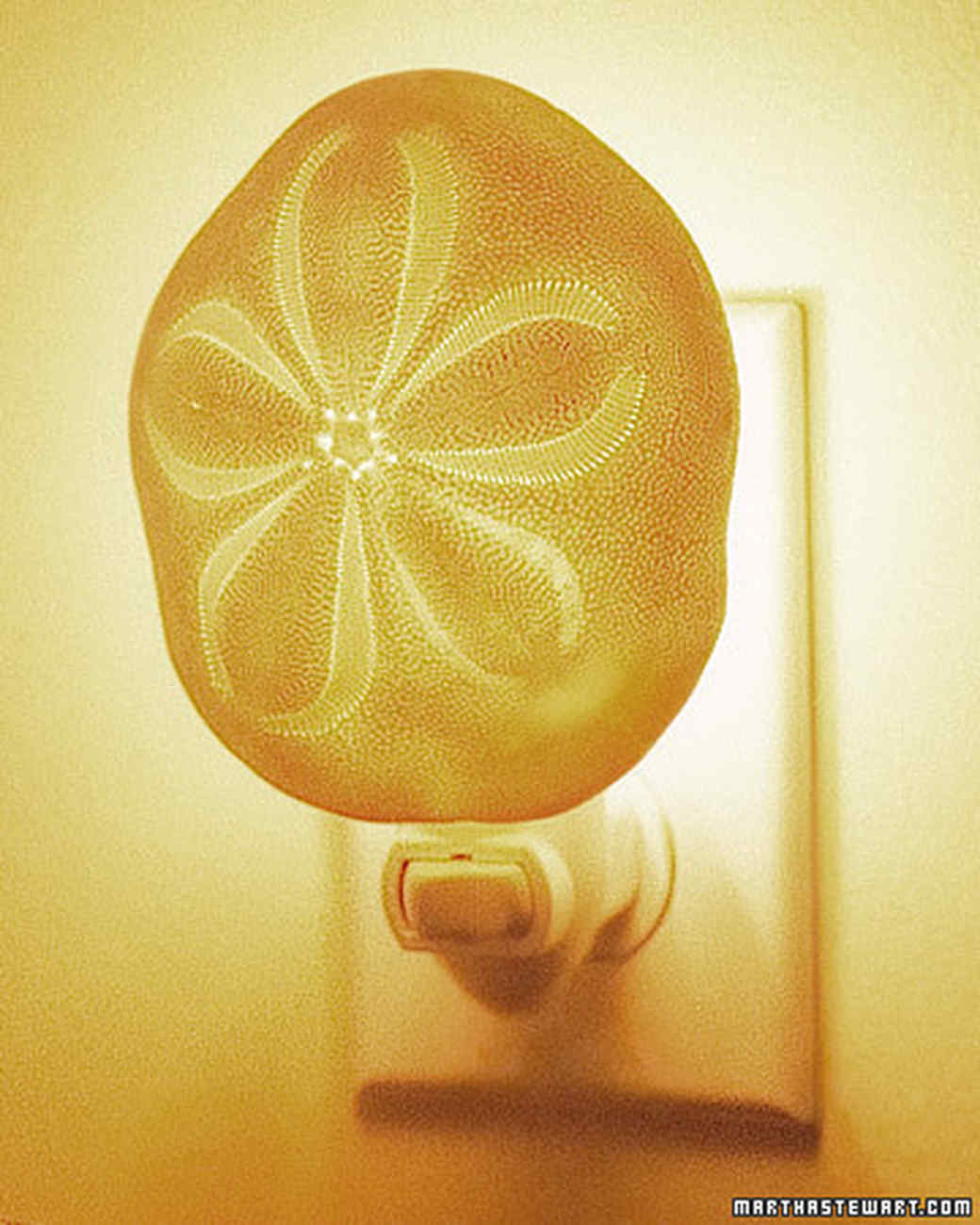 I made a garland, but not a wind-chime. this is so pretty!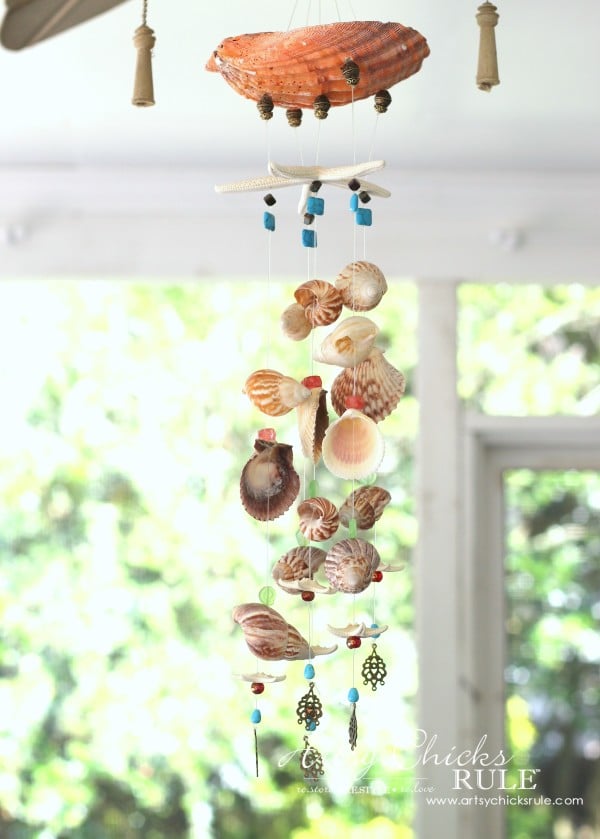 Are you going to try any of these projects! The night-light is my first one! Have a great week!
"We are participants in the Amazon Services LLC Associates Program, an affiliate advertising program designed to provide a means for us to earn fees by linking to Amazon.com and affiliated sites."
Here are some items you might like!